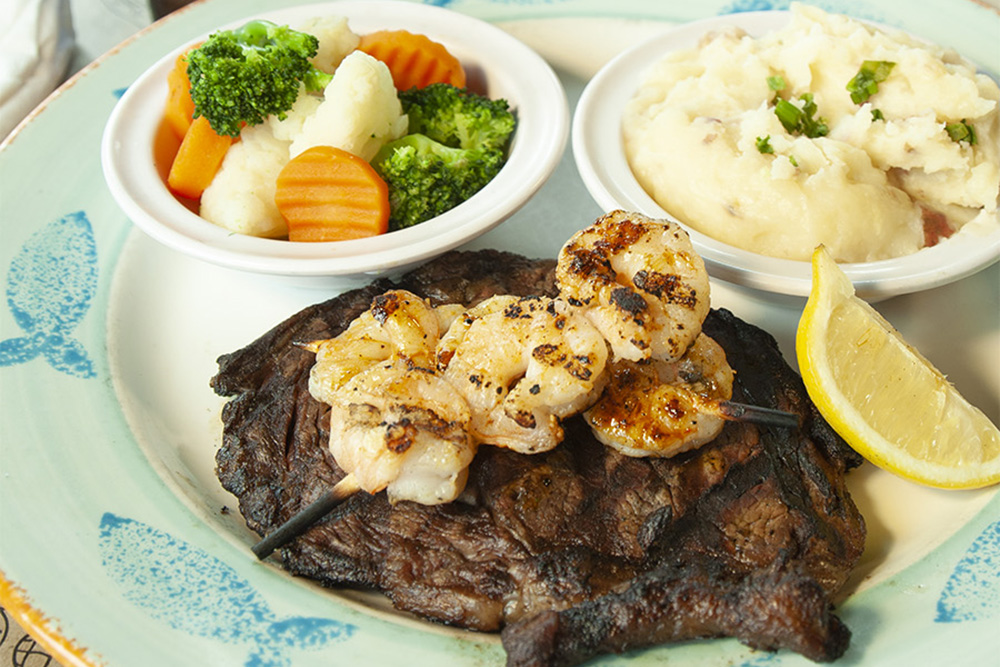 Combining steak and seafood far predates the term "Surf & Turf" but the dish has become a critically important menu offering at seafood restaurants and steakhouses alike. For our blog this month, let's discuss this amazing pairing, its origin, and its history.
Just like the creation of any popular food entrée or mixed drink, there are many claims on who and where "surf & turf" comes from. East coast claimants argue that it originated in Lowell, Massachusetts. An ad in The Lowell Sun newspaper in 1966 advertised a "Champagne Surf 'N Turf Dinner." This dinner featured filet mignon and baked stuffed Alaskan crab legs. It is the first known time of steak and seafood being advertised together as "surf and turf."
West coast proponents claim that the restaurant that sits on top of the Seattle Space Needle is the original home of surf and turf. Their claim comes from the fact that the dish was first served at the World's Fair in 1962.
The only thing both stories have in common is the name and that the ocean had something to do with it. Most restaurants can't even agree on what surf and turf should consist of. Steak does seem to be the one consistent part of this dish but the seafood part can vary greatly. Some of the most common seafood used in this dish are lobster, crab legs, shrimp, lump crab meat, and scallops.
But something we can all agree on is how good it tastes. This is achieved through the cooking method. A quality surf and turf features well-seasoned seafood and a steak that is cooked to the customer's requested temperature. With so many flavors and textures, it is extremely important that the seasoning is closely monitored. But one of the most important parts is the butter. It is what brings the entire meal together. Allowing the butter to melt into the meal itself is what brings everything together.
At Pawley's Raw Bar our Surf & Turf features a grilled 10 oz. ribeye with grilled Gulf shrimp. We compliment the delicious combination of ribeye and shrimp with garlic mashed potatoes and our vegetable of the day. We would also like to suggest a glass of white wine to pair with your meal. Combined it provides a wonderful sensation for your pallet.
We hope this blog made you hungry. Seafood and steak provide a powerful and flavorful combination that we think you will love. Come join us for a meal at Pawley's Raw Bar. We would love to serve you!
Interested in our other menu items? Check out our online menu here.