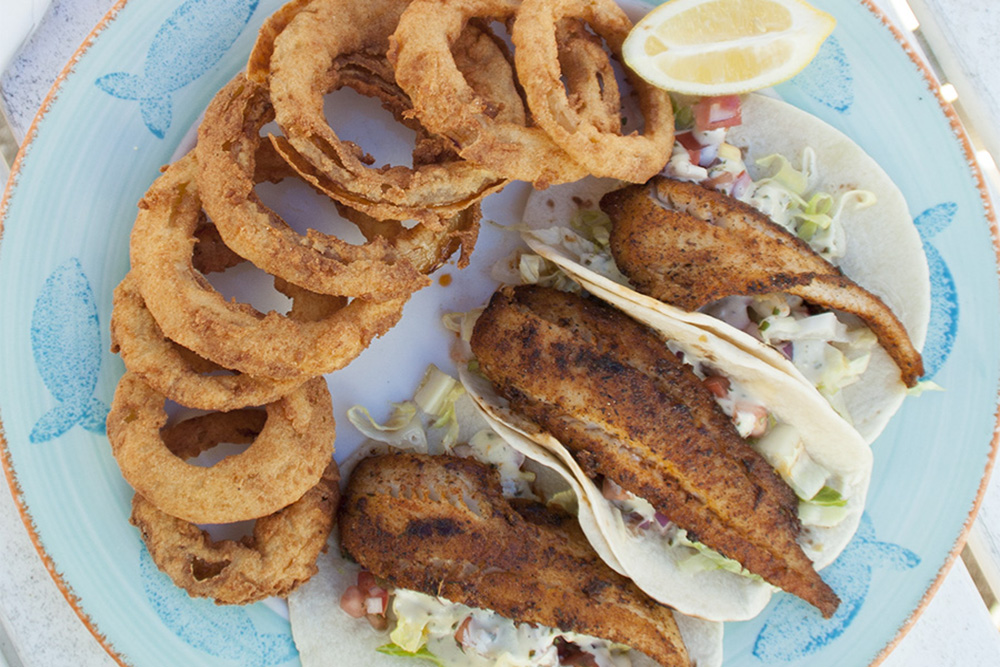 Where do they come from? Why are they so delicious? Why do we love them? Who is responsible for creating them? Fish tacos not only look appetizing on a plate but taste amazing as well. If fish on a taco sounds weird to you, we wouldn't be surprised. Compared to what is considered a "traditional taco", fish tacos are very new to the food scene. In this month's blog, let us explore this fantastic new "ish" dish and answer the "who, what, where, when, and whys".
In the simplest form, a taco is simply a tortilla wrapped around a filling. Tacos have been a staple part of the Mesoamerican diet for centuries. As you might expect, Mexico, as a country, consumes the most tacos every year. The country that consumes the second most, Norway. Not what you might have thought, huh? Tacos are not limited to chicken or beef. It is a strong possibility that the coastal regions of Mexico used fish on their tacos for as long as tacos have been around and just didn't document it because they didn't find that information critical.
It is wildly accepted that Fish Tacos were created in Ensenada, Mexico. It is one of Mexico's most famous cruise ports, so it makes sense. Additionally, during the 1950s and 60s, there was a large influx of Japanese fishermen to Ensenada as they attempted to take advantage of the prime fishing off the coast of Mexico. It makes sense that the blending of their food cultures would yield something so appealing as the fish taco. Over time the Fish Taco improved from the original tempura style to a crispier fried fish wrapped in a corn tortilla. Ralph Rubio, the founder of Rubio's Coastal Grill in San Diego, holds the claim of the first fish tacos in the United States. He brought this dish to the masses of California in the 1980s. Since then it has rapidly spread across the world.
The best fish for tacos tends to be white-fleshed, mild salt-water fish. While shark meat was frequently used in the early days of fish tacos because it held up well to the frying process, now we know that certain fish like flounder and grouper are the perfect offering for the Baja-style taco. It is now very common to see other seafood items adorning tacos as well like fried shrimp.
The "why" is much easier to answer. BECAUSE THEY TASTE AMAZING! At Pawley's Raw Bar we have two options. The Blackened Fish Tacos feature blackened grouper strips served on a flour tortilla with shredded lettuce, housemade cilantro-lime aioli, housemade pico de gallo, and accompanied by sides of black beans and rice. The flavor combination created by the cilantro-lime aioli blended with the flavor of the blackened grouper makes out mouth water just thinking about it. The second option is our Bangin' Shrimp Tacos. Your choice of grilled or fried shrimp, shredded lettuce, housemade pico de gallo, and our savory housemade bangin' sauce. Round out the plate with some black beans and rice and you are set for one marvelous meal!
At Pawley's Raw Bar, seafood is what we do. We know when something is good and it is confirmed when we see our customers smile after each bite. Fish Tacos are one of our favorite dishes and we can wait to serve them to you. Stop by soon. We'd love to help you smile.